ERISMANN wallpaper factorywas established in 1838 in Breisach (Germany). For almost two centuries thetraditions of wallpaper manufacturing have been passed across generations.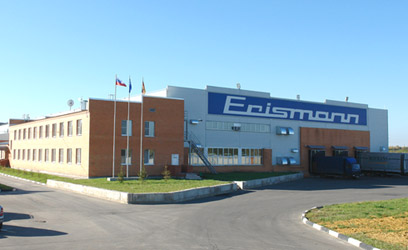 Technical progress, rapiddevelopment of economic relations, computerization and globalization affectedGerman factory ERISMANN as well.
In 1992 there was performed theglobal modernization of factory. There were constructed manufacturingworkshops, high-rise shelf store and administration buildings.
In the 21stcentury being highly experienced in wallpaper production and foreign economicrelations ERISMANN company started expanding its boundaries.
In 2003 the branch of ERISMANNwallpaper factory was opened in Voskresensk, Moscow Oblast.
In 2004 there were constructedmanufacturing workshop, store and administration building.
In 2006 Novosibirsk branchstarted its operation.
In 2007 the retail projectof ERISMANN company started its operation.
In 2007 the own design studiowas created on the factory.
In 2008 there was constructeda new store 6 500 square meters in area.
In august 2008 there wasinstalled the new third printing line which may be reasonably called the mostmodern in technological aspect.
2009 - manual rollingstarted its operation.
The activity of German ERISMANNwallpaper factory is based on many years experience and modern manufacturing andmanagement technologies.
In Russia the companyadhered to its many years' traditions. Modern equipment, technologies andprofessionalism of the employees not only provide perfect manufacturing but alsogive new opportunities for imagination.
We are glad to fillyour house with warmth and colour of ERISMANN wallpaper.